PLEASE READ AND SIGN THE PETITION! CLICK THE LINK IN RED ON THE LEFT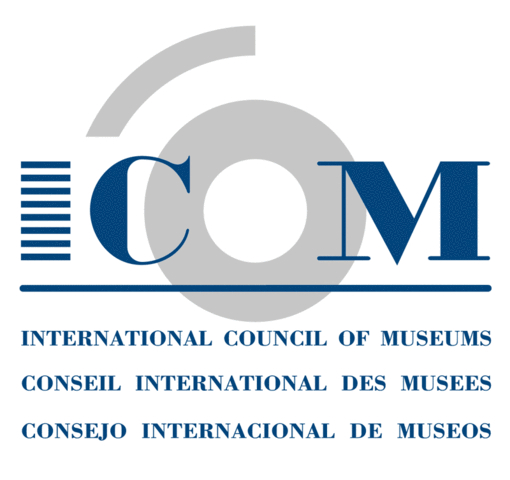 ICOM, the International Council of Museums, is a non-profit organization founded in 1946. ICOM's Code of Ethics for Museums was first adopted by the organization in 1986, and was amended once before in 2001. It was conceived of as a set of guidelines for professional self-regulation, covering the topics of Basic Principles for Museum Governance, Acquisition and Disposal of Collections, and Professional Conduct, including Professional Responsibility to the Collection, to the Public, and to Colleagues.
The Ethics Committee, comprised of nine members and headed by former ICOM president Geoffrey Lewis, has just released a revised draft of the Ethics Code. The most disturbing change to the earlier document is the abandonment of the Professional Responsibility to the Public. The result is a shift away from transparency, and what should be the overarching interest in providing information and access to collections.
On October 8th in Seoul at the 20th General Conference of ICOM, the General Assembly will meet to ratify these new emendations to the Ethics Code. We call upon ICOM's president Jacques Perot and the Assembly to refuse these changes, and reaffirm the museum community's commitment to the public.
Following is the text of a letter sent to Jacques Perot, expressing these concerns.
Open letter to Mr. Jacques PEROT, President of the International Council of Museums, and to all ICOM members.
The 17th Aug. 2004
Sir,
Since 1986, your Council has adopted a deontological code (revised in 2001)for its members from all categories of museum professionals in all countries, which constitutes the ethical reference in the museum world. A complete "restructuring" of this code has been prepared and is to be voted upon this coming October, at the ICOM General Assembly in Seoul. Astonishingly, this newly proposed version abandons the notion of "Professional Responsibility to the Public" and, if implemented, would
remove most of the ethical duties toward the public currently stated by ICOM.
These presently comprise commitments to:
Deal with the public efficiently and courteously.
Respond to public enquiries and offer the public access to members of staff.
Grant reasonable access to collections not on display.
 Share professional knowledge, expertise and the result of research with the public.
Permit members of the public controlled but full access to requested documentation, even if it is the subject of a personal research or a special field of interest (see current item 7.2, passages from 2.8 – 8.3 -8.6).
All of these provisions, concerning vital public requirements for professional accountability on the one hand, and public rights of information and access on the other, would be eliminated and not be replaced by any new attempt to address these matters.
As presently formulated, the project states that access to objects (not displayed) and to the documentation will henceforth be limited to "the museum personnel and other legitimate users" or to "the academic and scientific community". Sharing expertise, knowledge and results of research would remain a duty only towards "colleagues, scholars and students in relevant fields", and no
more towards the public. (viz. prepared items 2.19 – 3.2 – 3.9 – Principle 3 – 8.10)
Such changes constitute a form of protectionism, an attempt to prevent all outsiders from looking at the museum's activities. Those who would be so excluded in the future include independent researchers or experts,
associations representing the public interests, connoisseurs and journalists.
It is hard to see why such a move should ever have been thought desirable or necessary: reasonable confidentiality clauses already exist to protect security arrangements and information concerning private items (current item 7.3).
It would seem self-evident that, objective data about the actual state or about the authenticity of items ought not to be kept confidential, since museums must not mislead their publics, even indirectly or by omission. Similarly, documentation of conservation treatments of works cannot be treated as confidential, since museums act as guarantors for the preservation of the objects they hold in public trust. For these reasons, full access to documentation is the logical corollary of all other ICOM ethical commitments regarding the collections.
In the spring issue of ICOM News (no.2 -2004) Bernice L. Murphy, vice-president of ICOM, states that, beyond its first and traditional role of facilitator for the professional activities, ICOM needs now to "turn itself toward society" and to be sure that it "addresses and serves society". But in reality, this new code of ethics would lead museums in exactly the opposite direction.
Through this letter, the undersigned associations and individuals, call for ICOM to maintain its ethical requirements as established in its 2001 code of ethics, and for their observance by all of its members and museum professionals.
Your sincerely,
James H. Beck, President of ArtWatch International
Michael Daley, Director of ArtWatch UK
Michel Favre-Félix, Président de l'Association pour le Respect de l'Intégrité du Patrimoine Artistique (France).
https://www.artwatchinternational.com/wp-content/uploads/2004/09/2004-09-08-International-Council-of-Museums.jpg
480
510
Kenn Richards
https://www.artwatchinternational.com/wp-content/uploads/2017/09/Artwatch-International-300x138.jpg
Kenn Richards
2004-09-08 00:00:00
2017-11-15 12:55:42
International Council of Museums Revises Code of Ethics for Museums