James Beck
"Two trees positioned near the north side of the Scrovegni Chapel in Padua — home to Giotto's extensive fresco cycle — have recently been removed by officials who feared that they could potentially fall and damage the structure.
The Central Institute for Restoration was given the task of finding out the causes of the decay and coming up with possible remedies."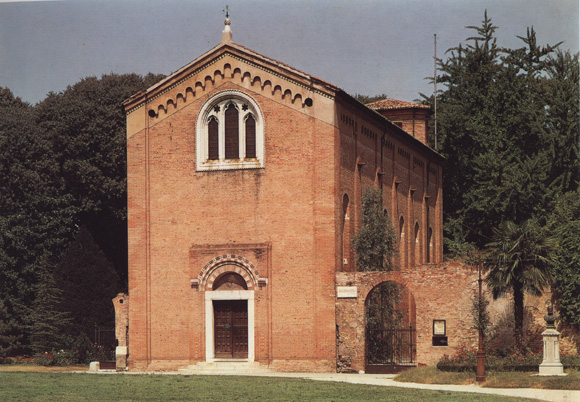 The Institute, in collaboration with various research bodies (CNR laboratories, Fisbat in Bologna, CNR Institute of Chemistry and Technology of Radio-elements in Padua, CNR Centre for the study of art works in Rome, the Institute of General Chemistry at Venice University) therefore carried out a number of surveys between 1977 and 1979, aimed at discovering the causes and the mechanism behind the deterioration, in the light of research into the overall conservation history.
Appropriate remedies for making the building suitable for conserving the wall paintings – put forward at the same time as the publication of the survey results, in a volume of the special series of the Bollettino d'Arte (Bulletin of Art) "Giotto in Padua" (1982), by the then-director of the Institute, Urbani – were made deliberately simple, according to his declared intention, in order to ensure that they were as widely applicable as possible, based on the criterion of gradualness.
The following suggestions were made:
1) to screen and increase the insulation of the windows, and
2) to plant tall trees, wherever possible, near the right wall to prevent the direct rays of the sun from having too much effect on the internal conditions.
https://www.artwatchinternational.com/wp-content/uploads/2005/01/2005-01-26-Scrovegni-Chapel-Padua.jpg
402
580
Kenn Richards
https://www.artwatchinternational.com/wp-content/uploads/2017/09/Artwatch-International-300x138.jpg
Kenn Richards
2005-01-26 09:27:57
2017-11-09 11:49:37
Removal of Trees at the Scrovegni