Piero Pierotti
To coincide with the G8 Summit, the Hermitage Museum has planned a series of exhibitions, including one in honor of the 500th anniversary of the death of Andrea Mantegna. For this exhibition, the city of Mantua will loan two paintings to the museum. ArtWatch Italia has criticized this practice of using works of art for political reasons, while subjecting the objects to all of the risks that accompany their transportation.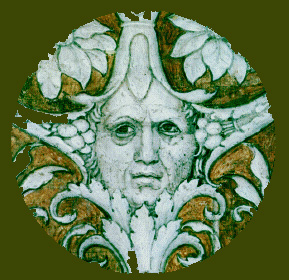 Firenze, 20 giugno 2006
Dalla stampa nazionale si apprende che Mantova "regalerà" all'Hermitage una mostra con due opere del Mantegna (è il cinquecentenario della morte dell'artista) per le riunioni del G8 che si terranno a luglio in Russia (Cinzia Dal Maso, "La Repubblica" del 9 giugno 2006). Si tratta di un nuovo episodio di uso improprio delle opere d'arte in Italia.
In termini specifici si tratta di un'operazione inutile. Se l'Hermitage ha interesse a mostrare ai membri del G8 esempi di pittura veneta deve solo ricorrere alle opere conservate nelle proprie sale o nei propri magazzini, che ne sono ricchi. Non c'è necessità di integrare ciò che già vi esiste in funzione di un evento che non ha finalità culturali.
In termini operativi l'operazione comporta i consueti rischi: movimentazione di pezzi delicatissimi, possibilità di incidenti e furti, disadattamento climatico, disambientamento nelle nuove sedi espositive e altri pericoli a tutti noti. I trasferimenti delle opere d'arte dalla loro sede abituale dovrebbero limitarsi solo a poche, pochissime occasioni, e sempre in via assolutamente eccezionale. L'uso diplomatico delle opere d'arte è solo segno di malcostume politico, dal momento che tali opere sono patrimonio dell'umanità, non di questo o quel governo, né tanto meno di questo o quel comune, e come tali vanno considerate.
Sul piano culturale l'impresa, sempre complessa e assai e costosa, non ha nessuna rilevanza ed è, anzi, da considerare diseducativa, dal momento che si affrontano rischi e onerii non indifferenti per compiacere un gruppo così ristretto e non necessariamente qualificato di fruitori.
Non è dato di sapere se l'iniziativa è partita col consenso del precedente ministro dei Beni culturali o di quello attuale: in entrambi i casi non si tratta, per il presente governo, di un buon avvio.
prof. Piero Pierotti
Presidente di ArtWatch Italia
artwatch@tin.it
pierotti@arte.unipi.it
https://www.artwatchinternational.com/wp-content/uploads/2006/06/2006-06-20-Andrea-Mantegna-Hermitage-Museum.jpg
280
289
Kenn Richards
https://www.artwatchinternational.com/wp-content/uploads/2017/09/Artwatch-International-300x138.jpg
Kenn Richards
2006-06-20 00:00:00
2017-11-01 15:51:02
Andrea Mantegna at the Hermitage